R. Hector MacKay-Dunn, J.D., K.C.
Director, Chair of the Governance & Nomination Committee
Mr. R. Hector MacKay-Dunn has over 30 years of practice experience providing legal advice to high-growth public and private companies over a broad range of industry sectors including life sciences and health and technology. He has also advised on corporate domestic and cross-border public and private securities offerings, mergers, acquisitions and international partnering and licensing transactions, and boards of directors and independent board committees on corporate governance matters. Mr. MacKay-Dunn has received numerous awards and recognition from the Canadian legal community.
Mr. MacKay-Dunn has served as a board member or officer with Aspreva Pharmaceuticals Corporation, Arbutus Biopharma Corp., XBiotech Inc. and QLT Inc., the BC (British Columbia) Tech Association, Lifesciences British Columbia, Genome British Columbia, and Tennis Canada.
Mr. MacKay-Dunn earned a J.D. and B.A. from the University of British Columbia.
Jill Leversage
Director, Chair of the Audit Committee
Before Ms. Jill Leversage's retirement in January 2016, she was a senior investment banker with over 30 years of experience in investment banking and private equity. Ms. Leversage held the roles of Managing Director, Corporate and Investment Banking for TD Securities and Managing Director at Highland West Capital Ltd., and currently serves on several public and private company boards, including MAG Silver Corp. and RE Royalties Ltd.
She is a fellow of the Institute of Chartered Professional Accountants of British Columbia and also a Chartered Business Valuator (ret.) of the Canadian Institute of Chartered Business Valuators.
Ms. Leversage earned a BComm from the University of Calgary.
Jeffrey A. Bailey
Director
Since 2020, Jeffrey A. Bailey has served as Chairman of the Board at Tekla Capital Management, a registered investment adviser, based in Boston, with four, multi-billion dollar, closed-end funds that predominately invest in the securities of public and private healthcare companies. He has also been Chairman of the Board of Aileron Therapeutics since 2017.
Mr. Bailey has significant pharmaceutical and biotech leadership experience, with expertise in supply chain, commercial, finance, business development, and product development. He has deep experience managing shareholder expectations and company objectives to achieve a successful outcome. Mr. Bailey has held multiple President, Chief Executive Officer, and leadership roles at biotech and pharmaceutical companies where he oversaw improvements in strategic operations and led the organizations through successful acquisitions, including BioDelivery Sciences (2020-2022), Illuminoss (2018-2020), Neurovance (2015-2017), Lantheus Medical Imaging (2013-2015), and Fougera Pharmaceuticals (2011-2012).
From 2010 to 2011, Mr. Bailey served as Chief Commercial Officer at King Pharmaceuticals, where he led more than 750 employees delivering more than $1.5 billion in annual sales. From 2008 to 2010, Mr. Bailey was President and General Manager at Novartis, where he led a 1000-member primary care and specialty pharma team delivering more than $825 million in sales.
Mr. Bailey began his career in 1984 at the Johnson & Johnson Family of Companies where he earned successive leadership roles over the course of 20 years. He holds a degree in Business Administration from Rutgers University in New Brunswick, NJ.
Brinda Balakrishnan, M.D., Ph.D.
Director
Dr. Brinda Balakrishnan currently serves as Senior Vice President, Chief Business Development Officer at BioMarin Pharmaceutical Inc., where she leads initiatives on corporate strategy, mergers/acquisitions/licensing, and alliance management. Dr. Balakrishnan's prior experience includes co-founding a rare disease, ophthalmic biotech company focused on Stargardt Disease. She has also served biopharma clients as a consultant with McKinsey & Company and led various deals in business development at Genzyme.
Dr. Balakrishnan earned a Ph.D. in biomedical engineering and chemical engineering and a B.S. in chemical engineering from the Massachusetts Institute of Technology. She earned her M.D. from Harvard Medical School and conducted her medical training in internal medicine at Beth Israel Deaconess Medical Center.
Daniel G. Billen, Ph.D.
Director, Chair of the Board
Dr. Daniel G. Billen has over 40 years of experience in the commercialization of pharmaceutical and biotech products both in Europe and North America. He started with Janssen Pharmaceuticals, first in its Belgian headquarters in cardiovascular global marketing and later launching multiple products in the Canadian market. Dr. Billen joined Amgen as the first General Manager leading their Canadian operations. He moved to Amgen's headquarters in California to lead the U.S. Commercial Operations and later served as Vice President/General Manager of the combined Nephrology and Inflammation business and Vice President of Global Commercial Initiatives with a focus on the evolving U.S. payer landscape.
Dr. Billen received his Ph.D. in chemistry from the University of Louvain in Belgium.
Dr. Robert T. Foster
Director
Dr. Robert T. Foster is the CEO of Hepion Pharmaceuticals, based in Edison, NJ and Edmonton, Canada. He is also an Adjunct Professor, Faculty of Pharmacy and Pharmaceutical Sciences, University of Alberta, and is currently a Board member of Transcriptome Sciences Inc. He previously served as a Board member for the Alberta Economic Development Authority; a Council Member, Alberta Premier's Advisory Council on Health; an Advisory Board Member, Industry Liaison Office, University of Alberta; Co-Chair and Board Member of BioAlberta; and on the Board of Management, Alberta Science and Research Authority.
Dr. Foster first began working on cyclophilin drug development in 1988 and has more than 30 years of pharmaceutical and biotech experience. Prior to Hepion, he was CEO and Founder of Ciclofilin Pharmaceuticals Inc., which merged with Hepion in 2016. Before that, he founded Isotechnika Pharma Inc. in 1993, and was its Chairman and CEO for approximately 21 years. During his tenure at Isotechnika, Dr. Foster discovered voclosporin, an immunosuppressive drug to treat autoimmune diseases.
In 2002, Dr. Foster structured a USD $215 million licensing deal, Canada's largest at the time, for voclosporin for kidney transplant immunosuppression with Hoffman-La Roche (Basel, Switzerland). Later, he was founding Chief Executive Officer, and subsequently Chief Scientific Officer, of Aurinia after it was acquired by Isotechnika in 2013. Today, voclosporin is Aurinia's FDA-approved therapy for lupus nephritis, marketed under the brand name Lupkynis®.
In addition to pharmaceutical discovery and development, Dr. Foster also developed and obtained regulatory approvals for a commercially available 13C urea breath test, called Helikit, for the diagnosis of H. pylori, a bacteria that may cause peptic ulcers. Dr. Foster sold Helikit in 2009. Today, it continues to generate multimillion-dollar annual sales in Canada and other countries.
Dr. Foster holds undergraduate degrees in chemistry and pharmacy and has a post-graduate PharmD and Ph.D. in pharmaceutical sciences. Dr. Foster served as a tenured, Associate Professor in the Faculty of Pharmacy and Pharmaceutical Sciences at the University of Alberta from 1988 to 1997. From 1990 to 1994, Dr. Foster was Medical Staff, Scientific and Research Associate in the Department of Laboratory Medicine at the Walter C. Mackenzie Health Sciences Centre.
Dr. Foster has published approximately 200 papers, abstracts and book chapters focused on drug analysis, development, and pharmacokinetics, and received numerous awards for both pharmaceutical research and teaching. He was named one of Alberta's 50 Most Influential People in 2002, and on behalf of Isotechnika, received recognition as both Alberta Venture's 3rd Fastest Growing Company, and Profit Magazine's top 100 Fastest Growing Canadian Company in 2003. Dr. Foster previously served as Division Chairman of Pharmacy Practice at the University of Alberta and has acted as a consultant to many pharmaceutical companies. Dr. Foster is named as an inventor on approximately 170 patents.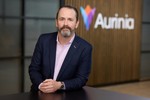 Peter Greenleaf, MBA
Director, President and CEO
Peter Greenleaf currently serves as the Chief Executive Officer and member of the Board of Directors of Aurinia.
From March 2018 to April 2019, Peter served as the CEO of Cerecor Pharmaceuticals, Inc. (now Avalo Therapeutics, Inc.). From March 2014 to February 2018, Peter served as CEO and Chairman of Sucampo Pharmaceuticals, Inc. Sucampo was focused on the development and commercialization of medicines to meet major unmet medical needs of patients worldwide and was sold in February 2018 to UK pharmaceutical company, Mallinckrodt PLC. From June 2013 to March 2014, Peter served as CEO and a member of the Board of Directors of Histogenics Corporation, a regenerative medicine company. From 2006 to 2013, he was employed by MedImmune LLC, the global biologics arm of AstraZeneca, where he most recently served as President. From January 2010 to June 2013, Peter also served as President of MedImmune Ventures, a wholly-owned venture capital fund within the AstraZeneca Group.
Prior to serving as President of MedImmune, Peter was Senior Vice President, Commercial Operations of the company, responsible for its commercial, corporate development, and strategy functions. He has also held senior commercial roles at Centocor, Inc. (now Jansen Biotechnology, Johnson & Johnson) from 1998 to 2006 and at Boehringer Mannheim (now Roche Holdings) from 1996 to 1998.
Peter previously partnered with Governor Martin O'Malley to chair the Maryland Venture Fund Authority, whose vision was to oversee the implementation of Invest Maryland, a public-private partnership to spur venture capital investment in the state. In addition, he has extensive public and private board experience and has served in leadership roles on both BIO and PhRMA throughout the years. Peter earned an MBA from St. Joseph's University and a B.S. from Western Connecticut State University.
Peter's significant executive management, leadership, corporate development, and commercial operations experience in the biopharmaceutical industry enables him to provide valuable insight to our Board of Directors.
David R.W. Jayne, M.D., FRCP, FRCPE, FMedSci
Director
Dr. David R. W. Jayne has been Professor of Clinical Autoimmunity in the Department of Medicine at the University of Cambridge since 2017. Dr. Jayne is a medical advisor to UK, U.S. and EU regulatory bodies, patient groups, and professional organizations. His work has been published in more than 500 peer-reviewed journal articles, book chapters, and reviews. He was elected the first President of the European Vasculitis Society in 2011 and co-chairs the EULAR task force on lupus nephritis. Dr. Jayne's research includes investigator-initiated international trials and the introduction of newer therapies in vasculitis and SLE with collaborators on five continents. In 2021 he received the European Renal Association award for outstanding contribution to nephrology.
Dr. Jayne received his MB BChir in Surgery and Medicine from Cambridge University. He received postgraduate training at several London hospitals and Harvard University. He is a fellow of the Royal College of Physicians of London and Edinburgh, and the Academy of Medical Science. He is a certified nephrologist and an Honorary Consultant Physician at Addenbrooke's Hospital, Cambridge, UK.
Dr. Karen Smith, MD, PhD, MBA, LLM
Director
Dr. Karen Smith is a biotech and pharmaceutical executive, board director and clinical and scientific advisor. Her breadth of experience covers hundreds of clinical trials and over 20 regulatory approvals from multiple global drug and health authorities, including the US, Europe, Australia, Brazil, and Japan, leading to product launches across diverse therapeutic areas including oncology, rare disease, cardiology, dermatology, neuroscience, and anti-infectives.
In addition to the growth and creation of R&D pipelines, Dr. Smith's successful record of business development includes acquisitions, divestitures, and partnership deals.
Over the last 20 years, Dr. Smith has held various President, CEO, and Chief Medical Officer roles. She has built companies from the ground up and is a strong advocate for women in science and diversity in the Boardroom.
Earlier in her career, she held senior leadership roles at Allergan, AstraZeneca, Jazz Pharma and Bristol Myers Squibb before transitioning to Executive roles in several Biotech and startup companies.
Dr. Smith currently serves on the boards of Sangamo Therapeutics, Talaris Therapeutics, and Capstan Therapeutics. Previously, Dr. Smith served on the boards of Forward Pharma A/S, Sucampo, Acceleron Pharma, and Antares Pharma, all of which were successfully acquired.