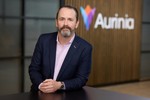 Peter Greenleaf, MBA
Director, President and CEO
Peter Greenleaf currently serves as the Chief Executive Officer and member of the Board of Directors of Aurinia.
From March 2018 to April 2019, Peter served as the CEO of Cerecor Pharmaceuticals, Inc. (now Avalo Therapeutics, Inc.). From March 2014 to February 2018, Peter served as CEO and Chairman of Sucampo Pharmaceuticals, Inc. Sucampo was focused on the development and commercialization of medicines to meet major unmet medical needs of patients worldwide and was sold in February 2018 to UK pharmaceutical company, Mallinckrodt PLC. From June 2013 to March 2014, Peter served as CEO and a member of the Board of Directors of Histogenics Corporation, a regenerative medicine company. From 2006 to 2013, he was employed by MedImmune LLC, the global biologics arm of AstraZeneca, where he most recently served as President. From January 2010 to June 2013, Peter also served as President of MedImmune Ventures, a wholly-owned venture capital fund within the AstraZeneca Group.
Prior to serving as President of MedImmune, Peter was Senior Vice President, Commercial Operations of the company, responsible for its commercial, corporate development, and strategy functions. He has also held senior commercial roles at Centocor, Inc. (now Jansen Biotechnology, Johnson & Johnson) from 1998 to 2006 and at Boehringer Mannheim (now Roche Holdings) from 1996 to 1998.
Peter previously partnered with Governor Martin O'Malley to chair the Maryland Venture Fund Authority, whose vision was to oversee the implementation of Invest Maryland, a public-private partnership to spur venture capital investment in the state. In addition, he has extensive public and private board experience and has served in leadership roles on both BIO and PhRMA throughout the years. Peter earned an MBA from St. Joseph's University and a B.S. from Western Connecticut State University.
Peter's significant executive management, leadership, corporate development, and commercial operations experience in the biopharmaceutical industry enables him to provide valuable insight to our Board of Directors.
Max Donley, MBA
Executive Vice President, Operations and Strategy
Max Donley joined Aurinia in 2019 and serves as the Executive Vice President, Operations and Strategy, leading the Quality, Manufacturing, Supply Chain, CMC, Facilities, HR, and IT organizations.
Max most recently led Human Resources, Information Technology and Facilities at Senseonics. Prior to that, Max was Executive Vice President of Global Human Resources, Information Technology, and Corporate Strategy at Sucampo Pharmaceuticals until its acquisition in February 2018. Max also served as Executive Vice President, Human Resources and Corporate Affairs at MedImmune, where he provided business-integrated leadership and delivered professional tools, programs and services to optimize MedImmune's human capital investments worldwide.
Max received his B.A. from the University of Michigan and his MBA from George Mason University.
Sue Evans, MBA, RAC
Senior Vice President, Global Regulatory Affairs
Sue Evans joined Aurinia in 2014 and serves as the Senior Vice President, Global Regulatory Affairs. Sue led the Aurinia submission team to a successful approval for LUPKYNIS®.
Sue has more than 25 years of experience in the pharmaceutical and biotech industry, spanning multiple roles across regulatory affairs, global program management, business development, process improvement, and analytical chemistry. She held various positions at 3M Drug Delivery Systems, working with large pharmaceutical clients including Sanofi, Nycomed, Novartis, and Schering-Plough. She also worked at Vectura (a UK Specialty Pharma company) as a regulatory specialist where she gained further experience in generics, asthma inhalers, and EU & U.S. regulatory affairs.
Sue earned an MBA from Vancouver Island University, a B.S. in Chemistry from Loughborough University, and is Regulatory Affairs Certified (RAC).
Scott Habig
Chief Commercial Officer
Scott Habig joins Aurinia as Chief Commercial Officer with more than 20 years of global and U.S. sales and marketing experience, and relevant expertise in rheumatology and lupus markets.
A transformational leader and collaborator, Scott has an accomplished history of engaging and inspiring sales forces, creating patient-centric environments, and blending strategic leadership and forecasting abilities to exceed expectations and business goals. Over the past ten years, Scott has held numerous leadership roles at UCB, Inc. and most recently was Head of Global SLE, maintaining full responsibility for pre-launch and commercial launch activities of a novel CD40 ligand currently in Phase III of clinical development for Systemic Lupus Erythematosus (SLE). His previous roles include Vice President, Sales at Human Genome Sciences, where he led the development and execution of organizational capabilities and infrastructure to support the company's first sales team and led organizational and operational initiatives to guide the first major lupus drug launch in more than 50 years. Prior to this role, Scott spent nine years at Centocor, Inc. where he led the development and execution of sales and marketing strategies for one of the first biologic therapies approved for multiple autoimmune disorders. Under Scott's sales and marketing leadership at Centocor, the company transformed a multimillion-dollar pipeline into a multibillion-dollar product.
Volker Knappertz, M.D.
Executive Vice President, R&D and Chair, Scientific Advisory Board
A recognized leader in the drug development community, Dr. Volker Knappertz joined Aurinia in July 2022 and is the Executive Vice President, Research and Development. He leads the entirety of Aurinia's R&D effort, including pre-clinical research and pharmacology, clinical development, patient safety, medical affairs, and regulatory affairs. Dr. Knappertz is an advocate for patient-centric drug development with a focus on rare diseases with high unmet medical needs.
Before Aurinia, Volker served as the Executive Vice President of R&D and Chief Medical Officer at GW Pharmaceuticals; Vice President of Clinical Development for multiple sclerosis, immunology, oncology, and biosimilar products at Teva Pharmaceuticals; and various R&D positions at AstraZeneca and Bayer. He currently serves as an independent director on the Board of Sutura Therapeutics.
His work has been published in leading peer-reviewed journals, including Proceedings of the National Academy of Sciences, JAMA Neurology, Lancet Neurology, BMJ, and Neurology.
Volker received his magna cum laude doctorate and Medical Degree from Cologne University. He has served as an adjunct professor in Neurology at the University of Pennsylvania and Heinrich-Heine University in Dusseldorf. He was trained in Neurology at Yale University, fellowship-trained at Wake Forest University, and is a U.S. board-certified neurologist.
Michael Martin
Chief Business Officer
Michael Martin is Aurinia's Chief Business Officer. In addition to being a co-founder, Mike has held a variety of roles within the company, including Chief Operating Officer, and has played an integral role in business development efforts, partner management, licensing and patent portfolio management.
Mike was previously CEO and Director of Aurinia Pharmaceuticals Inc., prior to its acquisition by Isotechnika in 2013, helping bring the company into a structure capable of advancing voclosporin towards approval. Mike spearheaded a complex transaction to form the modern-day Aurinia.
Before joining Aurinia, Mike was Director, Global Business Development & Licensing at Vifor Pharma and was a key member at Aspreva, where he initiated the global strategic launch planning process for CellCept® in lupus nephritis. Before that, Mike held a variety of progressively senior sales and commercial positions at Schering-Plough.
Mike earned a B.S. in biochemistry from the University of Victoria.
Joe Miller
Chief Financial Officer
Joe Miller joined Aurinia in April 2020 and currently serves as Chief Financial Officer. Joe has over two decades of experience in both public and private biotech and commercial-stage companies across the health sciences, biotech, and pharmaceutical sectors.
Most recently, Joe served as CFO, Principal Executive Officer, and Corporate Secretary at Avalo Therapeutics, (formerly Cerecor, Inc.), a publicly traded biotech company. Before Cerecor, Joe was the Vice President of Finance at Sucampo Pharmaceuticals Inc., where he was responsible for building out the finance organization to effectively support the company's rapid growth. Before Sucampo, he served in various progressive finance and management roles at QIAGEN and Eppendorf. Joe began his career in the audit practice of KPMG LLP.
Joe earned his B.S. in accounting from Villanova University and is a Certified Public Accountant.
Stephen Robertson
Executive Vice President, General Counsel, Corporate Secretary & Chief Compliance Officer
Joining Aurinia in 2020 (after having served as Aurinia's Corporate Secretary since 2014), Stephen Robertson brings more than a decade of corporate and securities law experience across a number of industries, including life sciences. Prior to Aurinia, he served as Partner with the law firm Borden Ladner Gervais LLP.
Stephen is experienced in securities and corporate and commercial legal matters and has extensive experience with mergers and acquisitions, commercial agreements, and corporate governance matters.
Stephen has been recognized with several awards and honors, including being part of the 2020 edition of the Best Lawyers in Canada for Securities Law. He was previously an Adjunct Professor at the Allard School of Law of the University of British Columbia. He received his Bachelor of Laws degree from the University of Manitoba.